P&C Group aims to change the face of the digital economy, establishing new standards that empower nations and organizations to:
TRANSFORM today with new frameworks and standards
CREATE tomorrow with innovation
MULTIPLY wealth in the digital economy
In April 2023, Dr. Yuhyun Park and Dr. Nam-Joon Cho launched the P&C Group of international organizations.
The P&C Group is building a holistic ecosystem to achieve its goals collectively, connecting key stakeholders from think tanks and academia with standard setters, investors and technology solution providers.
P&C ORGANIZATIONS
With its Transform-Create-Multiply philosophy adopted from the Cross Economy slogan, the P&C group comprises 10 organziations under the following four pillars:
Cross Investment: World's first investment fund for Digital-ESG
Cross Standards: World-leading think tanks setting standards for the digital economy
Cross Education: Education and media companies focused on economics and technology
Cross Technology: Tech companies developing and providing products and solutions promoting sustainability and digital wellbeing.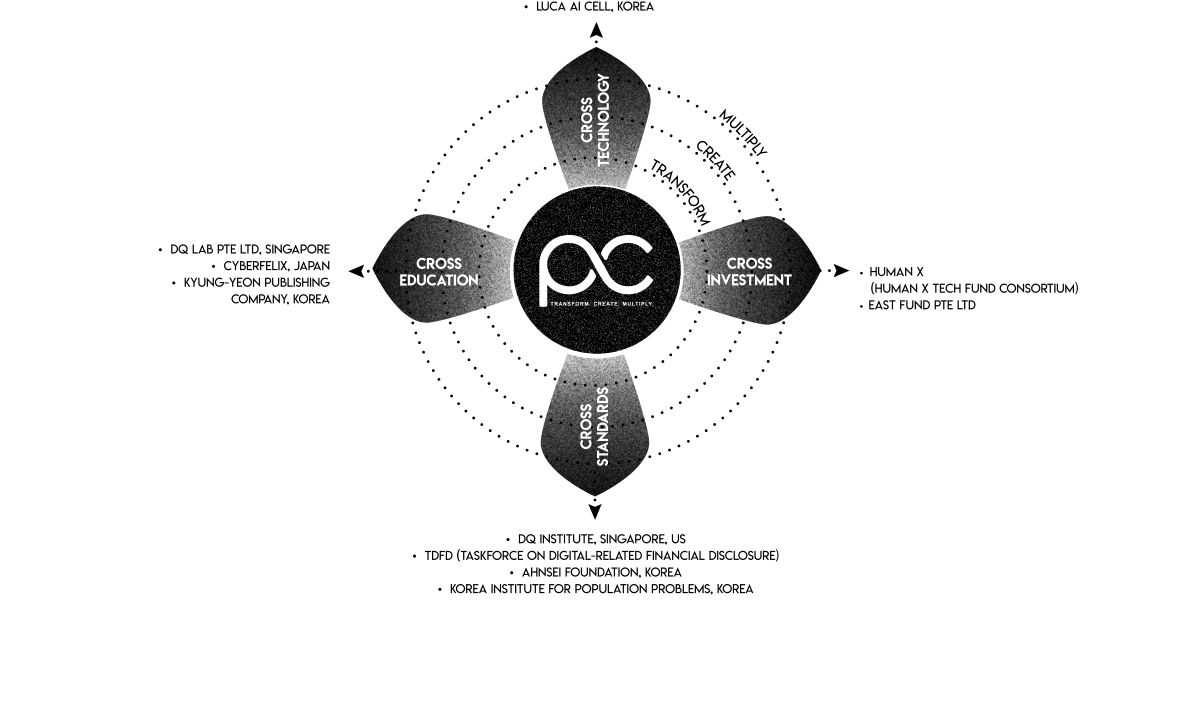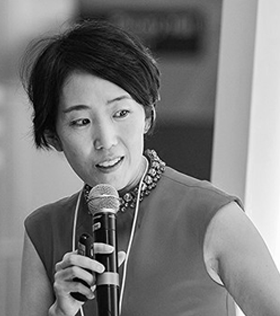 Dr. Yuhyun Park
(朴宥顯, 박유현)
Founder and CEO of P&C Group
Dr Yuhyun Park is a world-leading expert in digital skills and child online safety. She created the Digital Intelligence (DQ) concept and framework, the world's first global standards and a common framework for digital literacy, skills, and readiness (IEEE 3527.1), endorsed by the IEEE Standards Association, OECD, and World Economic Forum in 2018.
She also serves in various international leadership positions related to digital-economy skills and safety, including as the leader of the EQUALS ITU Digital Skills Coalition, the chair of TikTok Safety Advisory Council AP, and the International Lead for the Digital Economy in the G20 Civil Society (2020). She is also an adjunct professor at Yonsei University and a board member of the Future Consensus Institute in South Korea.
She has received numerous international awards, including recognition as a World Economic Forum Young Global Leader, Ashoka Fellow, Eisenhower Fellow, and multiple UNESCO prizes. Dr. Park completed her PhD and postdoctoral studies in Biostatistics at Harvard University.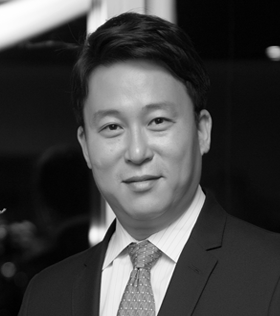 Dr. Nam-Joon Cho
Co-Founder of P&C Group
Nam-Joon Cho is the MRS-Chair Professor in the School of Materials Science and Engineering at Nanyang Technological University in Singapore. His research focuses on biointerfacial science approaches to solving important biomedical problems and translating these capabilities into practical applications for global health. He has published over 230 scientific papers in journals such as Nature Materials, Nature Medicine, Nature Communications, Nature Protocols, Science Translational Medicine, and Science Advances. International media organizations such as Reuters, CNBC, and Businessweek have highlighted Dr. Cho's scientific work, which has led to licensed technologies in antiviral medicine and biotechnology. In addition, he serves on the Future University Committee of the Hanssem DBEW Research Foundation and has collaborated with UNESCO to develop affordable science laboratory kits for K12 students in developing nations. He graduated from Stanford University and the University of California, Berkeley.
Transformed and Created an Impact in Advancing Knowledge for the Korean Economy
Ahnsei Foundation, and  Korea Kyong-Yeon Publishing Company, Korea
In 1978, the Ahnsei Foundation was one of the first organizations set up under Korea's Ministry of Finance. Dr. Un Tae Park founded it to support research, outreach, and educational activities fostering the Korean economy. In 2022, it was reborn in the same role for the global digital economy. Dr. Un Tae Park also founded Kyong – Yeon Publishing Company, the first in Korea specializing in economics. The Economics Dictionary, co-authored by Dr. Un Tae Park and Dr. Yuhyun Park, is the oldest economics dictionary published as an eBook on Naver, the #1 portal in Korea, contributing to the country's prolific study of economics and knowledge.
Korea Institute of Population Problems (KIPP), Korea
In 1975, the Korean Congress created KIPP to solve the country's population problems and enhance labor productivity and the economy. Dr. Un Tae Park became the Chairperson in 1982 and has led the KIPP for more than 40 years until today.
Created Global Standards for Digital Economy
DQ Lab Pte Ltd, Singapore
DQ Lab Pte Ltd was founded by Dr. Yuhyun Park as a spin-off company from the Nanyang Technological University, Singapore to run a global education movement called #DQEveryChild, which reached more than 80+ countries. Since then, DQ Lab Pte Ltd has evolved into a leading edutech that provides a one-stop solution for digital literacy and skills education and assessment programs based on the IEEE DQ Global Standards.
DQ Institute Singapore and the US
Dr. Yuhyun Park founded DQ Institute as an international think tank dedicated to setting global standards for digital skills, online safety, and ethics. The DQ framework has been recognized as the global standard for digital literacy, skills, and readiness, endorsed by the Coalition for Digital Intelligence (CDI) in association with the World Economic Forum, comprised of OECD, IEEE Standards Association, and others. It works with cross-sector international and local organizations, including ITU, G20 Civil Society, and 100 other partnering organizations, to promote and coordinate global efforts in digital education. It supports the Universal Declaration of Human Rights, the UN Convention on the Rights of the Child, and the UN Sustainable Development Goals (SDGs 3, 4, and 5). It is a not-for-profit organization in Singapore (headquarters) with organizations in the US (a 501(c)(3)) and Korea (a foundation under the Ministry of Finance).
TDFD (Task force on Digital-related Financial Disclosure)
With the development of the Digital-ESG framework, Dr. Yuhyun Park set up TDFD. Its mission is to support organizations with adoption, integration, and reporting on the Digital-ESG goals, which go beyond risk management strategies and provides the foundation for purpose-driven, business model operation, and management, enabling companies to contribute positively to society while maximizing their profits through digital activities. The TDFD aims to develop and deliver a management disclosure framework for businesses to report and act on evolving digital-related risks and opportunities. Encourage, solicit, and ultimately require businesses to participate in Digital-ESG disclosure as part of their ongoing ESG commitments.
Multiplying Impact and Prosperity with Investments and Human-Centered Technology
Luca AI Cell, Korea and Singapore
The Luca AI Cell, founded by Dr. Nam-Joon Cho, is a nano-bio platform specializing in drug screening for drug development and virus diagnostics utilizing lipid assembly based on nano-technology.
HumanX Global Alliance and East Fund Pte Ltd
HumanX is a Global Alliance for Human-Centered Technology founded by Dr. Yuhyun Park and Dr. Nam-Joon Cho. Connecting key stakeholders worldwide, it builds a holistic ecosystem for Digital-ESG investment, from implementing DESG standards to investment and monitoring the impact.